General Partners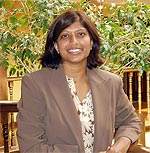 Mina Patel Sooch, MBA
Founder and General Partner
Mina is a successful serial entrepreneur and angel/venture investor in the biotech and life sciences sector. Most recently from 2014 to 2017, she served as President, CEO, and founding Board member of Gemphire Therapeutics, a Phase 2b clinical stage cardiovascular company, advancing its lead lipid and inflammation lowering oral drug gemcabene through multiple trials which successfully met their endpoints confirming a differentiated and safe profile to proceed to Phase 3 with potential as adjunctive novel therapy to address multiple large CV/heart and NASH/liver markets. Notably, Mina led multiple fundraising rounds totaling over $60M in private and public capital including taking the Michigan-based company public on the NASDAQ as GEMP in August 2016.
Prior to Gemphire, she served from 2012 to 2014 as the CEO of ProNAi (NASDAQ:DNAI, now SRRA), a Phase 2 clinical-stage oncology company, and a board director from its founding in 2004 through 2014. At ProNAi, Mina pioneered a new drug modality DNAi (co-inventor on patents), led the execution of Phase 1 and 2 trials on PNT2258 (a novel bcl2 targeted drug candidate), advanced business development and partnering efforts, and raised over $70M in Series C and D financing from top tier institutional investors. The last round of $60M was one of the largest VC financing ever in Michigan's history.
Prior to her CEO operating role, she has spent over a decade in life sciences venture capital through founding of Apjohn Ventures and also as EIR at Northcoast Technology Investors. As a VC, she led the sourcing and evaluation of deals across therapeutic areas, the investment terms and syndication, the governance, the follow-on financings totaling over $300M, and the exits of several life sciences companies. Also, she co-founded four start-ups (Afmedica, ProNAi, and Nephrion/CytoPherx, and Gemphire). Notable exits from the Apjohn portfolio include the IPO of ProNAi, the acquisition of ZyStor by BioMarin (NASDAQ:BMRN) in 2010, the acquisition of Afmedica by Angiotech Pharmaceuticals in 2005, and the product acquisition from Ikano by Upsher-Smith in 2010.
Mina has served on over 10 private, public, and VC industry boards including Gemphire, ProNAi, Asterand, ZyStor, CytoPherx, Svelte, Wolverine Venture Fund, Jumpstart NEXT Fund, and Michigan Venture Capital Association (Chairman 2009-2010). Earlier in her career from 1993-2000, she served as global account manager at Monitor Group, a top tier global strategy consulting firm based in Boston. She worked on the multi-billion Pharmacia & Upjohn merger in 1995 and later co-led the launch of the Corporate Finance group specializing in M&A, valuations, and merger integration
Mina received a MBA from Harvard Business School in 1993. She graduated summa cum laude and commencement speaker from Wayne State University in 1989 with a B.S. in Chemical Engineering.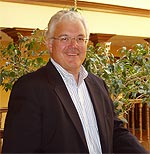 Donald R. Parfet, MBA
Founder and General Partner
Don Parfet has over thirty years of experience in all aspects of life sciences business launch, management, and exit. It was his vision to launch the Apjohn Group in 2001 to bring talent and seed capital together to exploit the biotech opportunities in the Midwest region. Don is active in sourcing, assessing, and governing our pipeline and portfolio. He served as founding CEO of Afmedica and serves as Chairman of the Board at ProNAi.
Don's responsibilities over his career at Pharmacia included running all of the Associated Businesses (Animal Health, Diagnostics, Pharmaceutical Commercial Services and Plasma Products). Don also had overall Site Management responsibilities for the company's operations in Kalamazoo and spent many years in the Corporate finance group of The Upjohn Company. He has successfully created a new company through the formation of a joint venture between Amersham and Pharmacia Biotech. He also led a successful $150 million IPO by "spinning out" 60% ownership to the public of Biacore International of Sweden (NASDAQ: BCOR) which has been subsequently acquired by GE.
Don is a trustee of the W.E. Upjohn Institute for Employment Research and Bronson Healthcare Group as well as Chair of the Kalamazoo College Board of Trustees. He also serves as a Board Member of Southwest Michigan First and the Southwest Michigan Innovation Center. He is a Director of MPI Research, a preclinical research facility in Mattawan Michigan as well as board member at Kelly Services, Inc (KELYA) and Rockwell Automation, Inc (ROK).
Don received his BA degree in economics from the University of Arizona in 1975 and his M.B.A. degree in finance from the University of Michigan in 1977.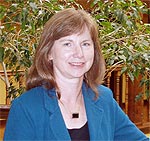 Deb Cronkite
Controller
As the Fund's Controller, Deb handles monthly reporting and the day-to-day financial activities. She previously worked in the pharmaceutical industry at The Upjohn Company/Pharmacia for 22 years, the last 10 of which were in finance and accounting positions.
Deb earned her BBA degree from Western Michigan University in 1978.